Small on the outside,
but big on the inside
From one to six tonnes – our mini excavators are made at our state-of-the-art factories in Japan and The Netherlands. Small on the outside, but big on the inside, they have a comfortable cab and are easy to operate. User-friendliness is at the heart of every Zaxis mini excavator. The smaller models are easy to transport by trailer and a suitable towing vehicle. Short-tail swing versions make light work of difficult jobs in confined spaces, and convenient maintenance features make them quick to clean and inspect. With fast cycle times and efficient hydraulics, our mini excavators make a big impression on the job site. The five- to six-tonne models can be used on more demanding sites, when space is limited.
Our range of Mini Excavators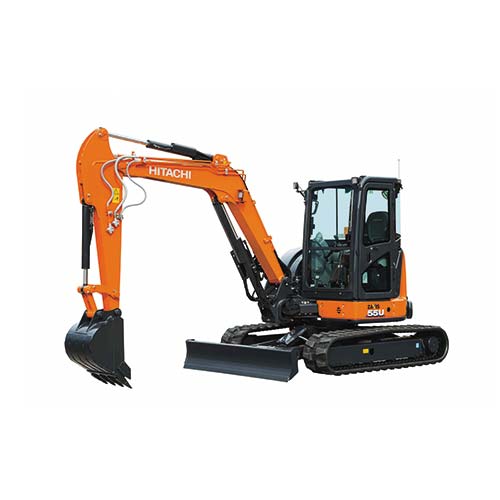 Versatile all-rounder The smallest mini excavator in the Hitachi range, the ZX10U-6 is versatile for a wide range of applications, easy to operate and maintain, and delivers a powerful performance....
Read More